The adventure starts here
Three world-class activities in south west london
The golf driving range like you've never seen it before.
A double-decker range designed with state-of-the-art features suitable for both the golfer and the non-golfer 
Choose your game or mode on the touchscreen then hit the ball as far or as fast or as accurately as you can. Radar tracks your ball. Check out your results on the screen. Be competitive. Be crazy. Have a laugh. Have some fun. Each bay has its own table, sofa and even a heater so make up a party, bring your family and friends. The games are suitable for children, teenagers and adults, individuals, groups and parties. It's an immersive golf gaming experience you don't want to miss!
Volcano Island Adventure Golf
A mega 36-hole adventure golf experience full of twists and turns, secret caves and special surprises to keep everyone entertained.
Choose from the 18-hole Eruption Course snaking its way round the vast erupting volcano. Or explore the 18-hole Cascades Course round waterfalls, over bridges and through vegetation. Perfect for quality time with friends and family . . . but watch out for the dinosaurs!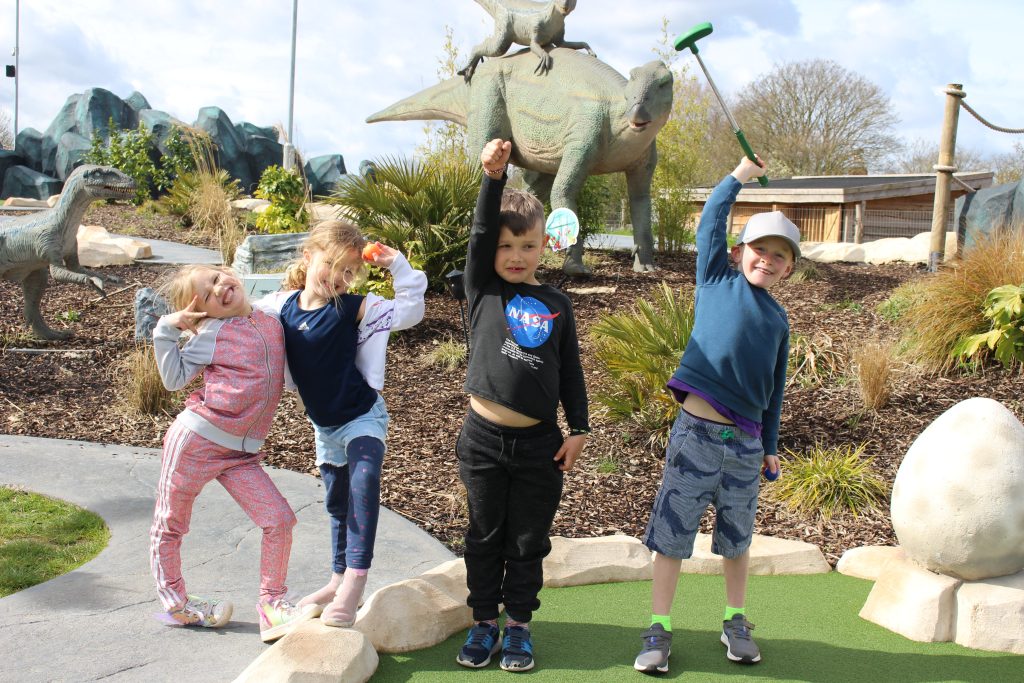 SIGN UP FOR NEWS AND OFFERS
*I agree to subscribe to your mailing list so I can receive email updates and offers.
Pitch & Putt KnockAbout 9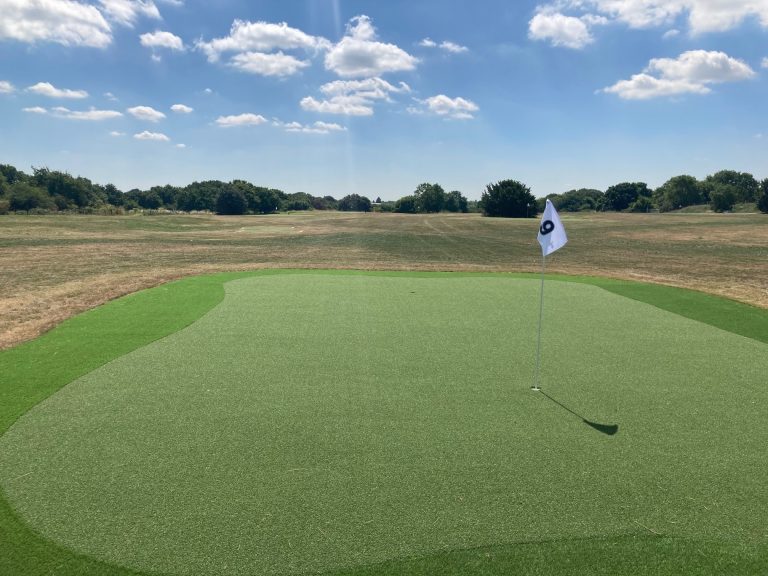 For first-timers, novices or seasoned golfers, the Pitch & Putt KnockAbout 9 is the ideal place for well, you've guessed it . . . a 9-hole golf "knockabout"! 
It's casual, it's friendly, it's relaxed – there's no stuffy dress code. The greens are made of all-weather Astro so you can play all year round. We'll lend you a club and a putter. Just bring your family and friends. It's fun, it's exciting. It's a great day out.
The Volcano View Café and Rex's Bar
Sit back, relax and re-energise at the Volcano View Café and Rex's Bar. Whatever the time of day, there'll be something to quench your thirst and tickle your tastebuds.
From coffee and cake, hot savouries and children's healthy lunchboxes to pizzas, burgers, ice creams and cold slushie drinks, there's certainly something for everyone. For the older guests – particularly those who are here to party – there's a good choice of beer, cider and wine. If you are on the Games Range, order from your bay and we'll deliver it straight to you – all by cashless payment so you can focus on the fun.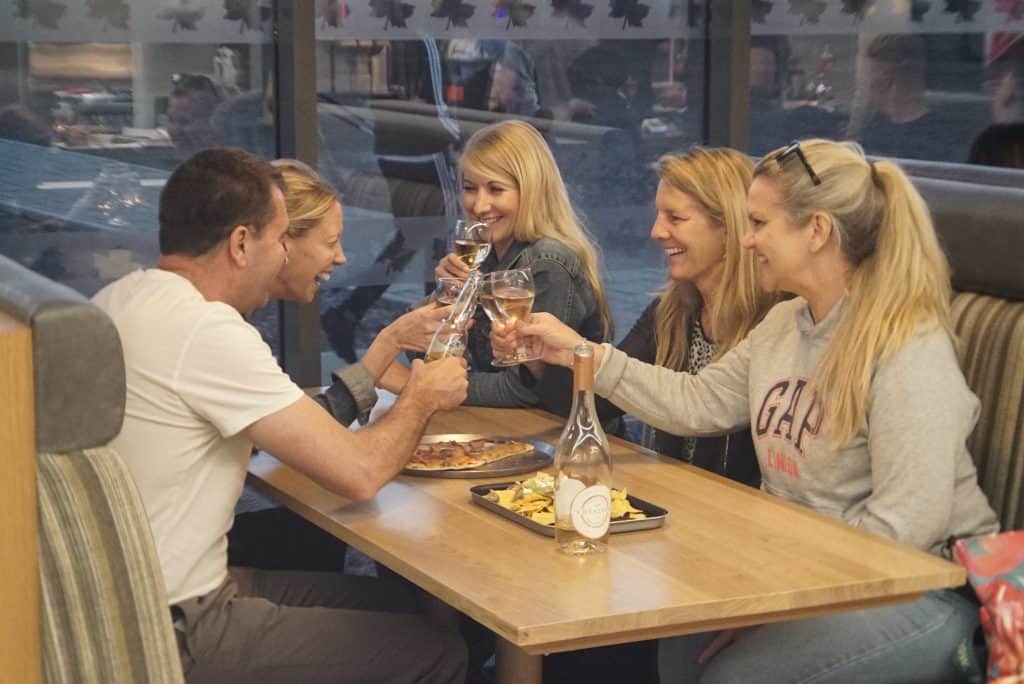 Whilst we do accept walk in bookings, we do encourage all bookings to book ahead of time to avoid disappointment.
Yes, we do have a car park. Please note the car park is managed by a separate company, pay stations are accessed within the car park. The parking costs are £1 per hour.
Charging points for electric cars are also available.
We are located half way between Feltham and Hounslow town centres. Our address is Staines Rd, Feltham TW14 0HH located opposite Ron Smith Recycling.
To access your booking account please follow this link.
You can also access this by selecting your activity on your confirmation email.
Once logged into your account you can make amendments to your booking by selecting the bookings and Wishlist button on your dashboard. From here you will see a list of your upcoming bookings. You can then select to manage your booking which will allow you to add or remove people that are attending or to cancel the booking altogether.
If you need to change the date or time of your booking, then please call us on 0203 376 0760.
Yes we do, and BT Sports, and show all the biggest Live sports events on our 6 TV's in Rex's Bar.
We are separate company's located on the same site with a shared car park. Bookings for either Hounslow Golf Park or Hobbledown Heath must be made separately.
No, unfortunately there are currently no discounts available to Hobbledown Annual Pass Holders.