The adventure starts here
The UK's most exciting family golfing entertainment complex is now open... Let the fun begin!
So many exciting activities...
Two mega floodlit Adventure Golf courses. Spectacular Driving Range with arcade-like video golf games. All-weather beginners 9-hole course. Outstanding café and bar.
From toddlers and teenagers to grandparents and golfing gurus, Hounslow Golf Park is a golfing entertainment paradise for everyone. Bring your family. Bring your mates. Come and join in the fun!
Looks like a driving range. Plays like a gaming experience. Touchscreen technology makes choosing your virtual games super easy.
Choose your game then hit the ball as far or as fast or as accurately as you can. Radar tracks your ball. Check out your results on the screen. Be competitive. Be crazy. Have a laugh. Have some fun. Each bay has its own table, sofa and even a heater so make up a party, bring your family and friends. The games are suitable for children, teenagers and adults, individuals, groups and parties. It's an immersive golf gaming experience you don't want to miss!
Volcano Island Adventure Golf
A mega 36-hole adventure golf experience full of twists and turns, secret caves and special surprises to keep everyone entertained.
Choose from the 18-hole Eruption Course snaking its way round the vast erupting volcano. Or explore the 18-hole Cascades Course round waterfalls, over bridges and through vegetation. Perfect for quality time with friends and family . . . but watch out for the dinosaurs!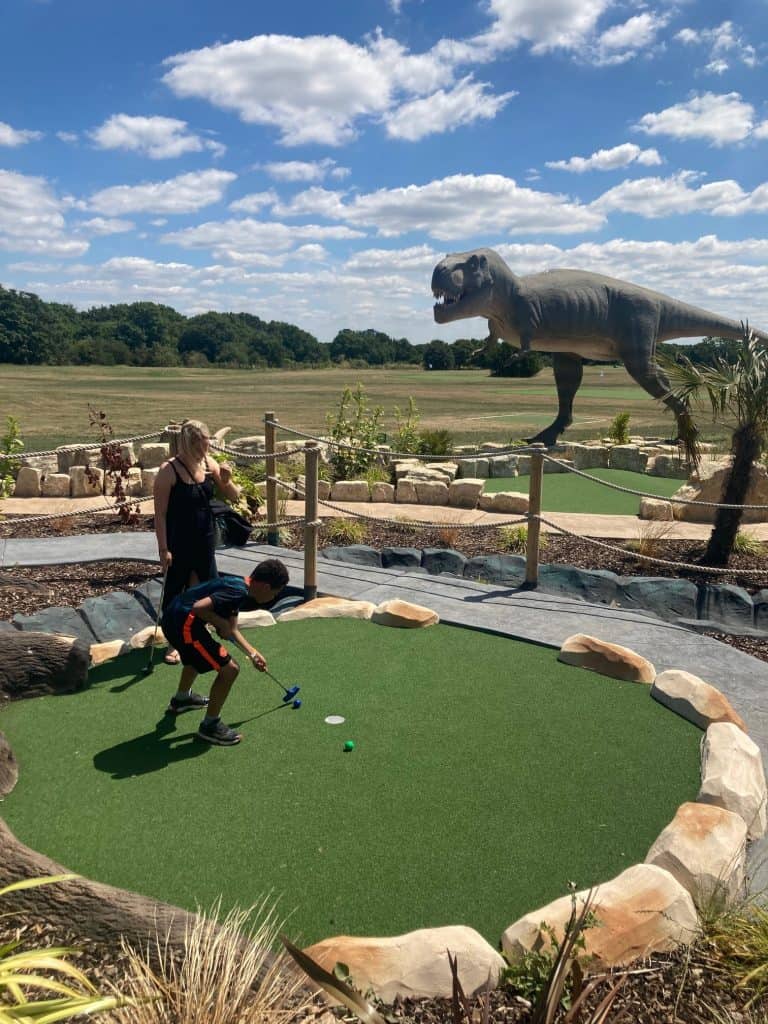 SIGN UP FOR NEWS AND OFFERS
*I agree to subscribe to your mailing list so I can receive email updates and offers.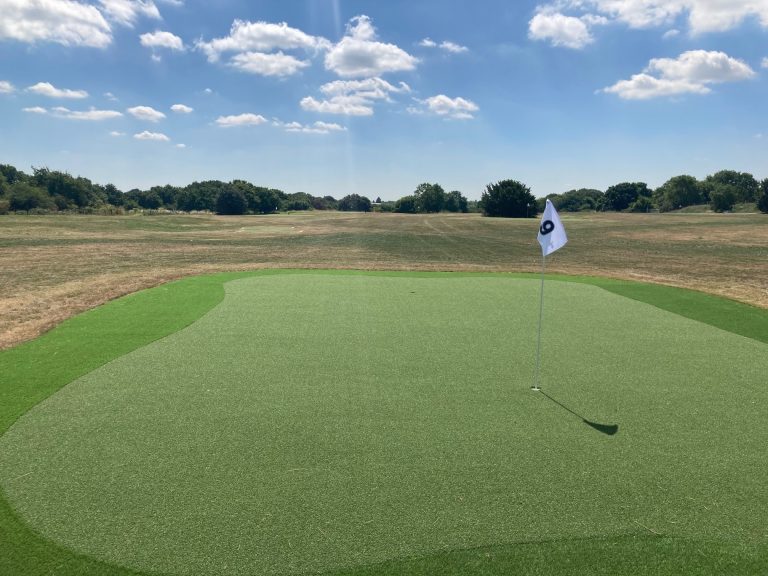 For first-timers, novices or seasoned golfers, the KnockAbout 9 is the ideal place for well, you've guessed it . . . a 9-hole golf "knockabout"! 
It's casual, it's friendly, it's relaxed – there's no stuffy dress code. The greens are made of all-weather Astro so you can play all year round. We'll lend you a club and a putter. Just bring your family and friends. It's fun, it's exciting. It's a great day out.
The Volcano View Café and Rex's Bar
Sit back, relax and re-energise at the Volcano View Café and Rex's Bar. Whatever the time of day, there'll be something to quench your thirst and tickle your tastebuds.
From coffee and cake, hot savouries and children's healthy lunchboxes to pizzas, burgers, ice creams and cold slushie drinks, there's certainly something for everyone. For the older guests – particularly those who are here to party – there's a good choice of beer, cider and wine. If you are on the Games Range, order from your bay and we'll deliver it straight to you – all by cashless payment so you can focus on the fun.