Hounslow Golf Park

is the UK's most exciting family golfing entertainment complex
We are open 7 days a week from 9am – 10pm
Car parking is £1 per hour, payable by card on exit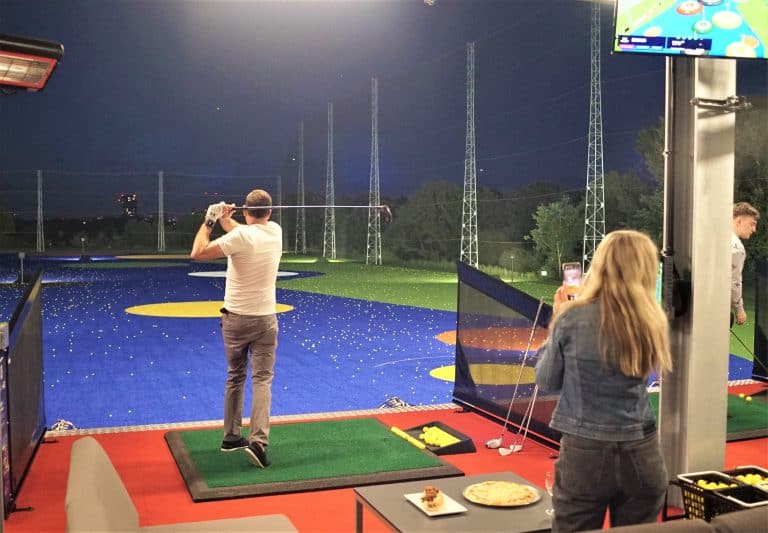 Has to be seen to be believed!
It's suitable for all ages from grandparents to golfing gurus.
From toddles to teenagers.
Bring your family, bring your mates.
Hounslow Golf park is the perfect day out.
Can't play golf? Not a problem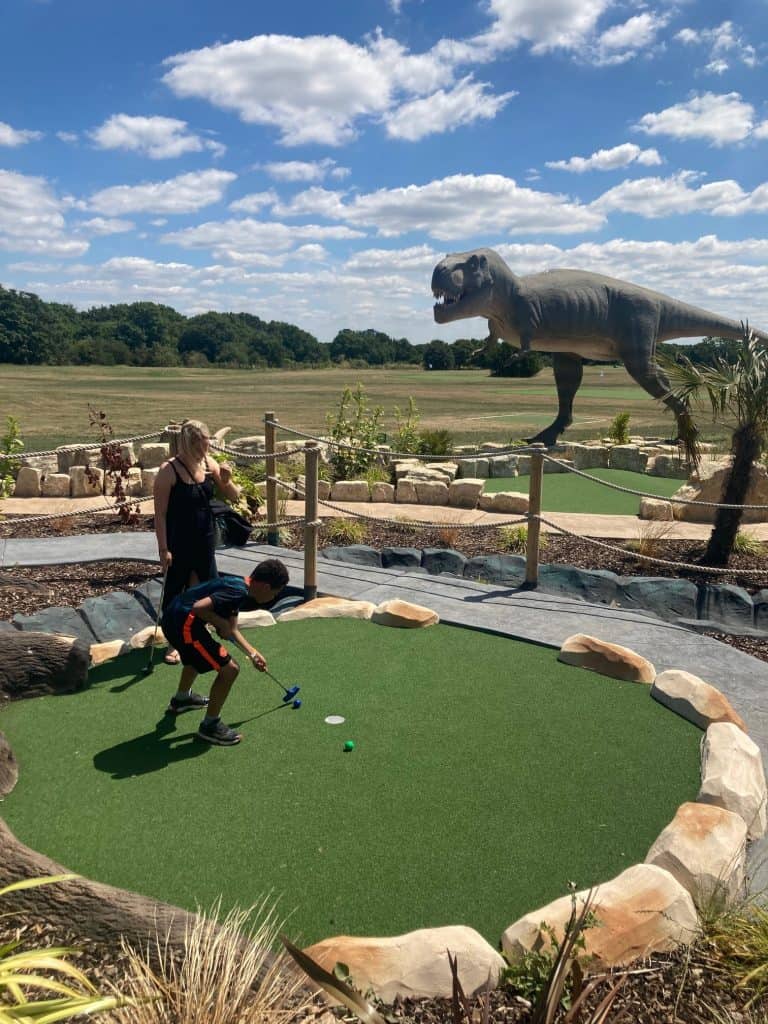 Hounslow Golf Park is where
golf is fun

!
Hounslow Golf Park: How it all began
Richard & Sally love golf. When they started playing golf (we won't mention how many years ago), golf was a male dominated activity. It was also frighteningly formal. Of course, there's a place for all that. But in Richard & Sally's minds, there's also a place for golfing fun.
The first step
So they changed jobs and took on the pain (which has now turned into a pleasure) of running
Chichester Golf Club
. The aim? To make it a fun, family-friendly place to be. Now with an 18-hole Jungle Paradise Crazy Golf facility, a specially designed FootGolf course, a 16 bay driving range with Power Tees and an amazing "glow-in-the-dark" indoor mini golf - it's super popular! It also has two 18- hole championship golf courses.
Friendly golf with stunning views
Richard & Sally didn't stop there. Next on the list was
Hill Barn Golf Club
. Now this is a spectacular 75-year old course on the South Downs National Park. It is one of the best all-year-round golf courses in the area and is known for its friendly and welcoming atmosphere. Now you can see the theme – fun, relaxed, welcoming.
All round family golfing experience
Next on the list for the fun treatment was a golf course in Epsom. Richard & Sally radically changed Horton Golf from just a members' club into
Horton Golf Park
– a place of fun, challenges and adventure. Now a superb venue for all the family as well as keen golfers, Horton Golf Park has a 26-bay covered driving range, the fabulous Jungle Island adventure golf and even the hugely popular Escape Rooms. It also has an 18-hole Millennium course and 9-hole short course.
Family golfing entertainment
Could they top that? They branched out . . . sideways to mega family golfing entertainment. Whatever your age, irrespective of your golfing interest or ability, Hounslow Golf Park is a single outstanding facility where family and friends can have fun together.